How Can AI Amplify Efficiency for Compliance Professionals?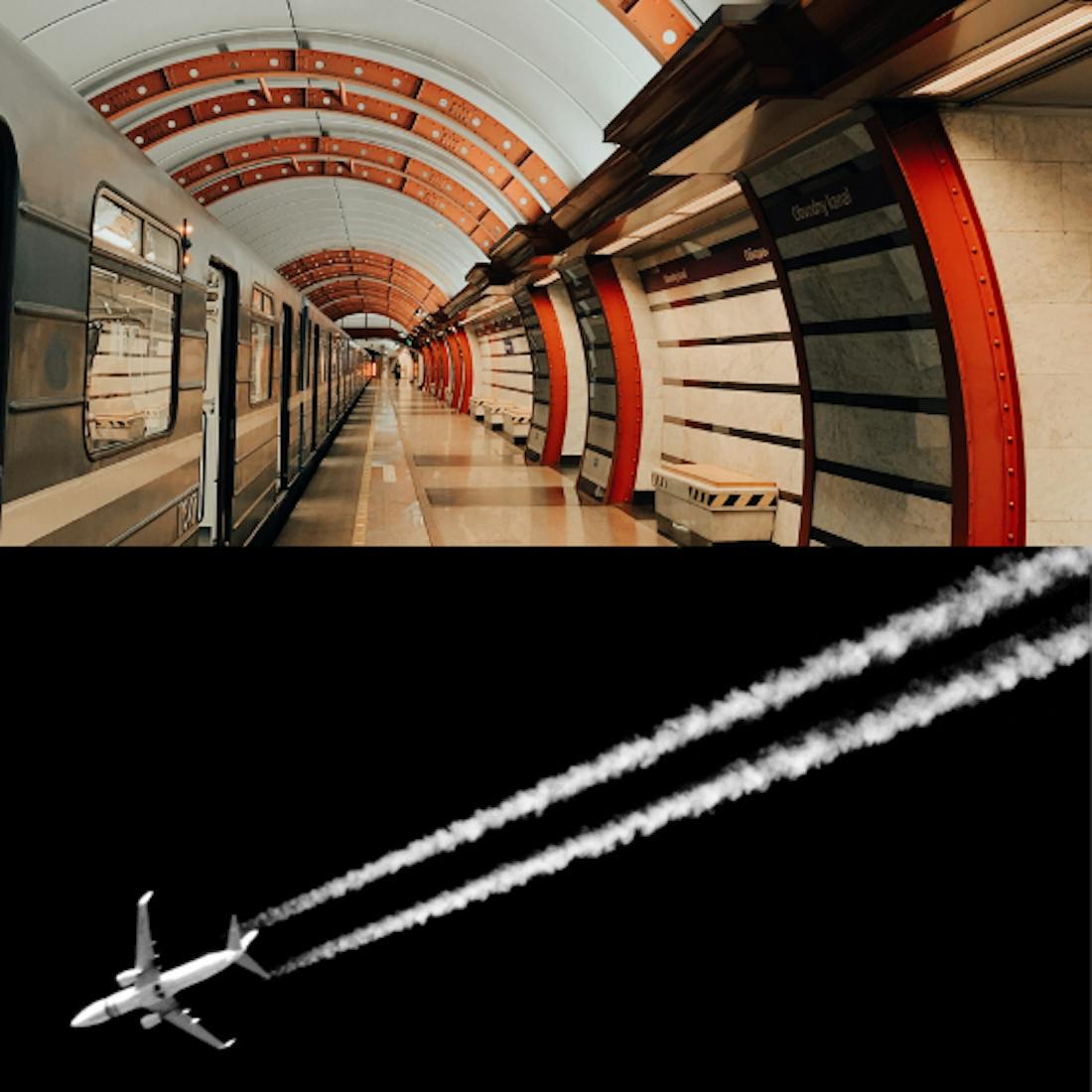 As customs demands grow, compliance becomes an increasingly exciting challenge that is well suited to AI. Logistics providers are poised to drive future profitable growth with the right combination of technology, data intelligence, people, and processes.
AI is becoming part of the new normal 

Artificial intelligence (AI) has become ubiquitous in the world we live in; think smart home speakers, navigation systems, intelligent language tutoring apps, Netflix recommendations, or chat boxes for immediate help online. AI is complementing our lives and making them more manageable. Although AI has permeated daily life, it can still be challenging to understand how new technology applies to the complicated customs compliance landscape. 
AI tools will elevate the role of the compliance professional. AI-driven intelligence can augment processes by automating the repetitive manual tasks that keep experts from high-value and revenue-generating work.
The world is changing: AI can help stay ahead of the curve
It may be difficult to consider AI solutions when it feels like there are more important things to focus on, but as everything in the cross-border universe we live in is changing, brokers and forwarders could benefit greatly by using AI right now.
Global supply chains are changing as the world reacts to: geopolitical tensions, demand for sustainability, unprecedented natural disaster disruption, a cross-border e-commerce boom, and the endless domino effect of COVID's negative impact on the supply chain.
The trade compliance landscape is also changing. With a trend toward more shared enforcement, customs authorities are increasingly extending more compliance oversight obligations to the trade community. We've seen this in the promotion of more frequent advance data sharing programs (e.g., C-TPAT, ACAS, STOP Act, ICS2) to jointly manage trade compliance between regulators and the trade, ensuring cross-border shipments are safe and compliant. This trend will likely accelerate as our commercial environment continues to evolve.
Compliance legacy processes are failing
We can see that these legacy processes are failing us. In August 2021, Altana and NAPCO Research surveyed 200 service providers. When asked what their top cross-border concerns were, the number one issue was dealing with customer frustrations related to customs delays, followed by multiple problems related to manual HS classification, and determining the presence of illicit material.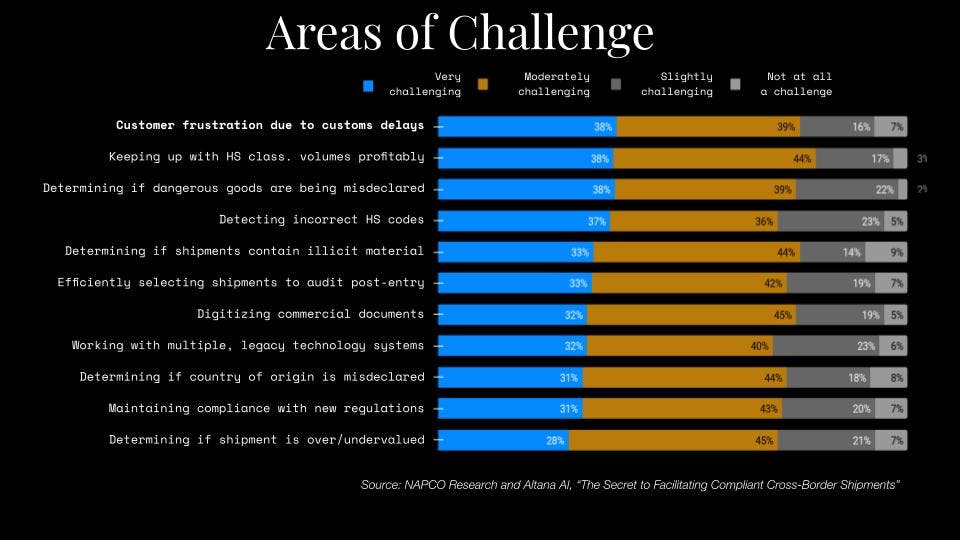 The collective concerns raised in this survey underpin the benefits that AI tools can bring: simplifying compliance professionals' most complex problems.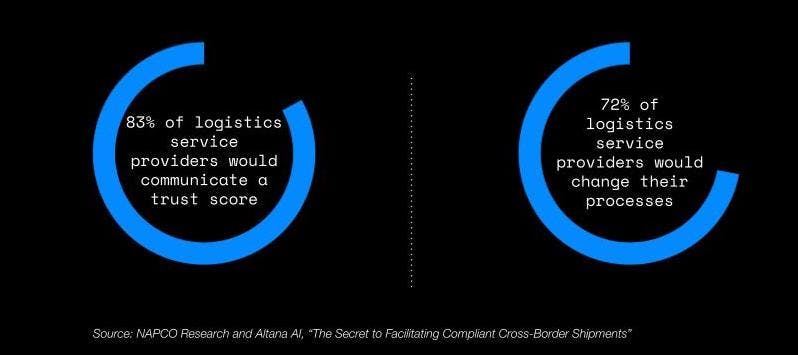 AI: A brain for the border
The opaque just-in-time supply chains developed over the last sixty years made it impossible for the industry to know certain things like where products come from, how they were made, what's really inside every shipping container, and what the extended network is behind any supplier or customer relationship. The results of our survey back up the notion that compliance professionals are hungry for more insights at the border, to know what matters:
To help resolve the #1 challenge of customer frustration due to customs delays, 83% of service providers said they'd be willing to proactively communicate a compliance risk rating for each cross-border shipment to the destination customs authority — in exchange for expedited clearance. 

Similarly, 72% said they would change their internal business processes if they could generate such compliance risk ratings for each cross-border shipment before they accepted the booking or transported the goods. 
Ways to use AI for trade compliance
As the old adage goes: work smarter, not harder. There are many ways that AI can reduce, automate, innovate, and elevate the work of compliance professionals. Here's how:
Reduce reactive and task-based work: This means you can strategically optimize your resources, responding quickly to regulatory changes and client demand.

Automate certain processes: Trade intelligence tools enable automation of manual and repetitive processes that can't scale to the current environment, like HS code classification, profiling and screening companies, and selecting an audit pool. These tools can also predict and mitigate issues before they manifest as border delays, customer frustrations, and compliance risks. 

Think about trade compliance in an entirely new way: With the advent of technology like AI, we have the opportunity to process the massive datasets necessary to construct and reveal the hidden backstory for each shipment that could signal non-compliance. 
Imagine being able to generate a compliance score for every shipment, not only providing better client oversight, but enabling more efficient and effective targeting -- and even expedite clearance activities. 
Unlock your goldmine of data. Cross-border data has been a persistent struggle. With multiple systems and platforms across clients and disparate data resources, in the past, the industry has coped by cobbling information together. Now, using AI tools, it's possible to maximize your resources by enabling your expert staff to focus on the complicated issues that only humans can handle, before adding more overhead.
Conclusion
The world's changing dynamic puts pressure on cross-border service providers to keep up with increasing demands and do so compliantly. Therefore, they must employ AI tools for the visibility needed to accommodate the expectations of both customs and clients. 
Furthermore, customs compliance is an exciting challenge well suited to AI. Logistics providers are poised to drive future profitable growth with the right combination of technology, data intelligence, people, and processes.  
Are you a customs broker or freight forwarder or other logistics service provider who wants to apply AI to your business? Contact Altana for more information on how we can help.
ABOUT THE AUTHOR
Amy Morgan is the Head of Trade Compliance at Altana AI. Prior to Altana, Amy was Vice President, Cross-border at Avalara, responsible for developing technology solutions to automate landed cost calculation and cross-border tax compliance. She brings a wealth of practical trade compliance experience beyond technology, after managing global trade and customs compliance operations for Nordstrom, Costco Wholesale, and Amazon. In 2019, Amy was recognized as one of the Puget Sound Business Journal's Innovators of the Year, using her "big trade" experience to eliminate cross-border complexity for all companies of sizes.