Join Us for a Fireside Chat at the TPMTech Conference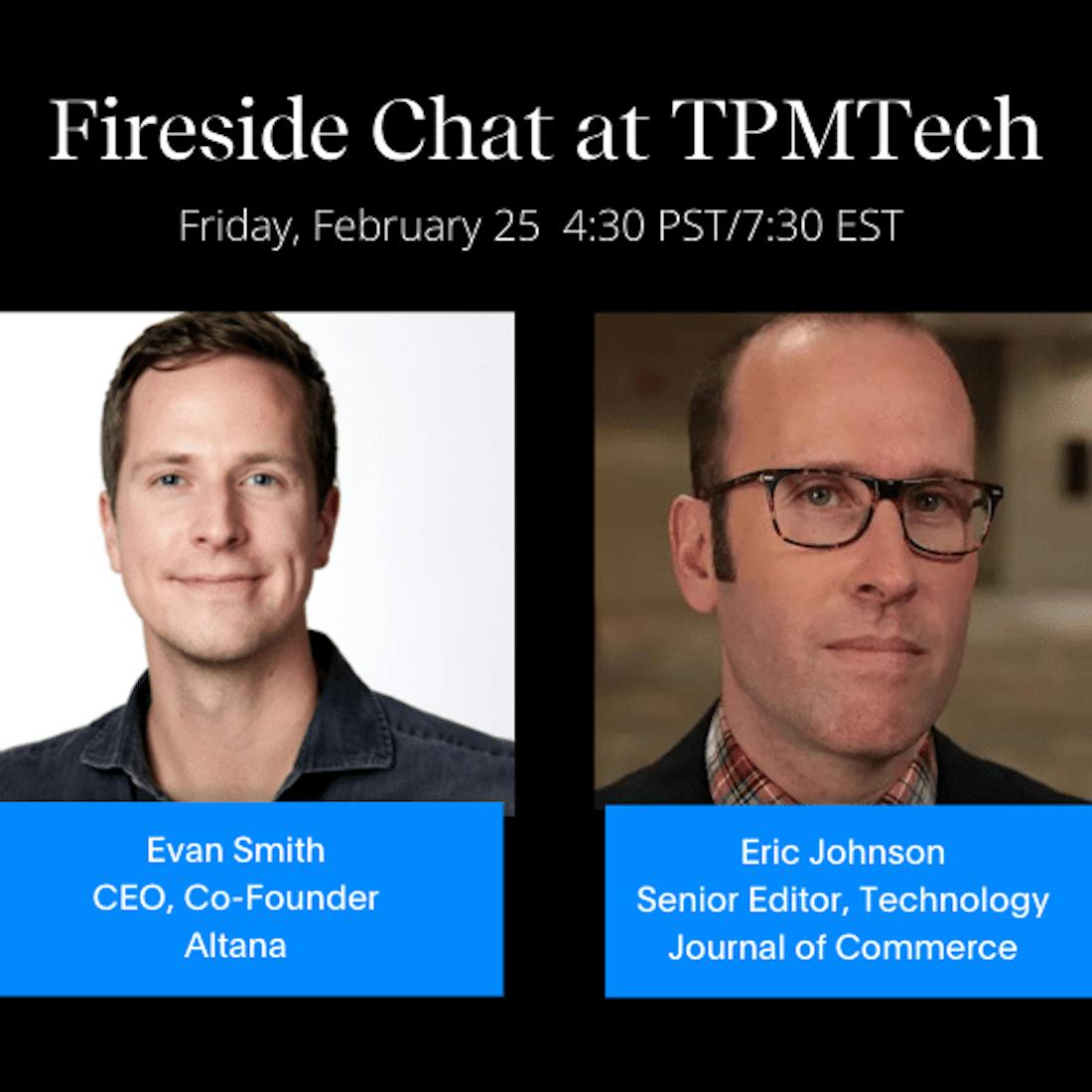 Our CEO Evan Smith will take the stage at the TPMTech conference, in conversation with Eric Johnson, Senior Editor at the Journal of Commerce on Friday, February 25, 2022. 
About our Session at TPMTech:
Every global supply chain relies on an intricate web of suppliers, partners, and commercial counterparts, from the procurement of raw materials and outsourced manufacturers to logistics and transportation providers. Maintaining a detailed database of these connections is complicated, especially as new partners are added, depending on new products, new markets, or sourcing shifts. But shippers need to understand this web of connections to comply with customs regulations. Forwarders need to understand their own connections, as well as those of their customers, and customs agencies need to understand risk on a real-time basis. This session will explore the perspective of one of a handful of technology providers tackling this challenge, and what it may mean to the world of global trade. 

Altana is a proud gold sponsor of the TPMTech conference.

Join Altana at TPMTech
Find out how to stream the chat or visit us in person at our exhibitor booth!