Altana and Dataminr form partnership to bring AI-powered, real-time alerting to the Altana Atlas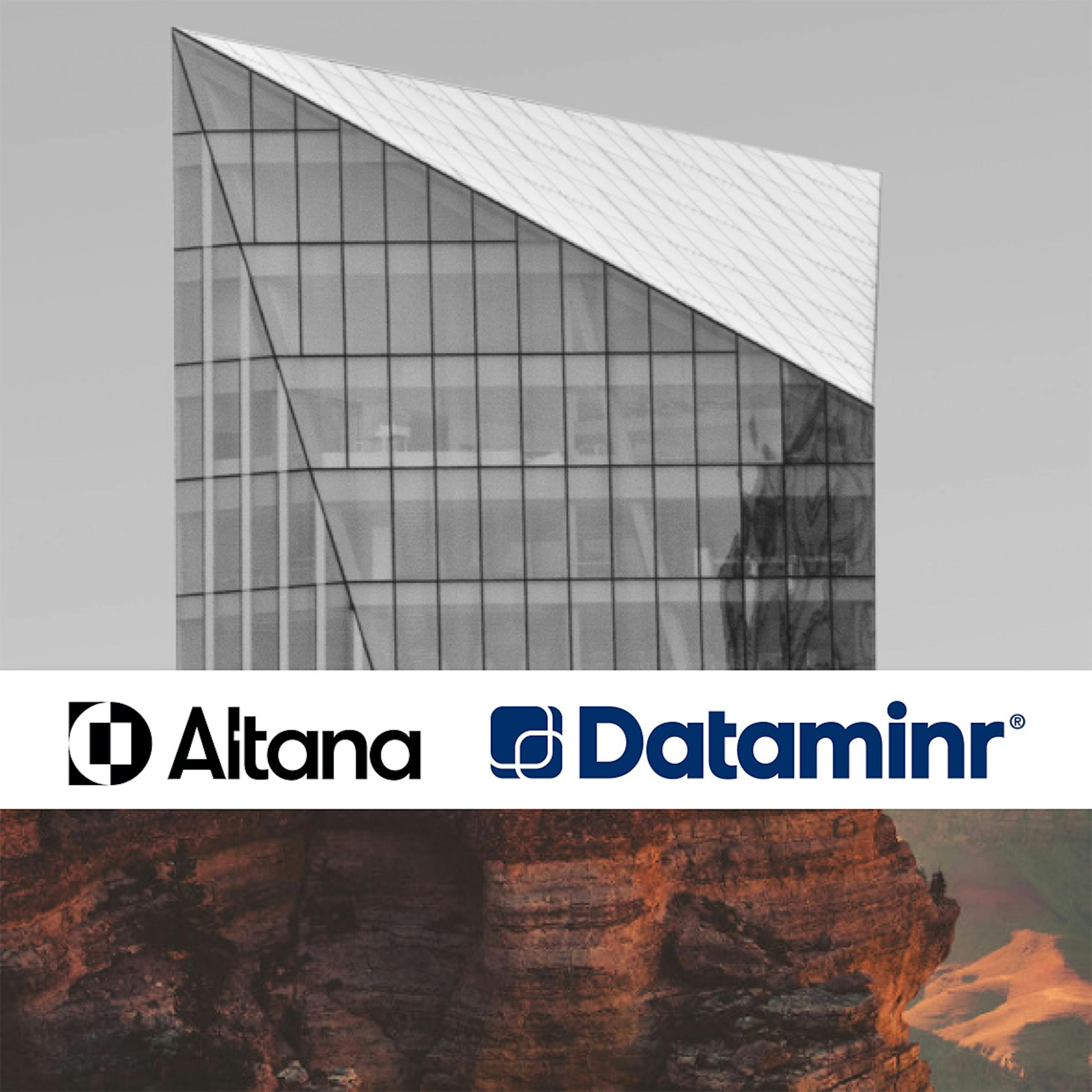 November 8, 2023: Today, Altana and Dataminr, one of the world's leading AI companies, announce a strategic partnership to deliver a real-time dynamic view of the world to empower customers with an unprecedented understanding and command of their supply chains. This offering combines the Altana Atlas, the only dynamic, intelligent map of the global supply chain with Dataminr's revolutionary real-time AI platform that discovers events, risks, and critical information from publicly available data.
The Altana Atlas empowers customers with unmatched visibility, understanding and command of their supply chains to transform their approach from reactive, vulnerable, and fragmented, into one that is proactive, resilient, and integrated. Dataminr's real-time AI platform discovers emerging digital patterns of events, risks, and critical information from billions of public data signals. Through AI innovation, scope, and speed, this strategic partnership will empower users to make quick, smart, and up-to-date supply chain decisions. This new offering will help Atlas users navigate unplanned events that directly and indirectly impact their business, including:
Natural Disasters: understand whether an earthquake or hurricane has damaged key supplier facilities and disrupted the supply of critical materials, enabling a better response to immediate and long-term impacts.
Emergency Response: assess the impact of emerging risk and geopolitical volatility around key infrastructure and create value chain resilience by protecting or diversifying assets.
Public Health Risks: identify infectious disease outbreaks impacting manufacturing facilities as they happen and, over time, to optimize supplier onboarding and trade routes.
"In an interdependent and increasingly volatile world, risk and opportunity unfold in real time and cascade through interconnected business networks," said Evan Smith, Co-founder and CEO, Altana. "This partnership brings instantaneous global event monitoring and contextualized intelligence for the supply chain that's never been possible before now."
"We are thrilled to announce this new partnership with Altana, our company's first Platform API partner. With Dataminr's AI-generated real-time event summaries now available in Altana Atlas, we are setting new ground for the proactive mitigation of supply chain risks," said Ted Bailey, Dataminr Founder and CEO."
Altana applies artificial intelligence to billions of public and non-public data points to deliver the only dynamic, intelligent map of the global supply chain. Leveraging LLMs and Foundation Models, Dataminr's AI Platform combines Predictive AI and Generative AI to span from event detection to event description. As a Dataminr Platform API partner, Altana is integrating real-time textual event summaries created with Dataminr's generative AI capabilities. Together, Altana and Dataminr will bring the highest level of speed, relevance and actionability to customers with targeted real-time alerts across the global supply chain.
The new offering will be available as part of the next generation Altana Atlas rolling out in 2024.
For more details, reach out to press@altana.ai
About Dataminr
Dataminr delivers the earliest warnings on high impact events and critical information far in advance of other sources. Recognized as one of the world's leading AI businesses, Dataminr enables faster response and more effective risk and crisis management for public and private sector organizations spanning global corporations, first responders, NGOs, and newsrooms. Most recently valued at $4.1B, Dataminr is one of New York's top private technology companies, with approximately 800 employees across seven global offices.
Since its founding, Dataminr has created the world's leading real-time event and information discovery platform, which detects digital patterns of emerging events and critical information from public data signals. Today, Dataminr's AI platform performs trillions of daily computations across billions of public data inputs from nearly one million unique public data sources encompassing text, image, video, sound and machine generated sensor data. Dataminr has created a broad range of proprietary AI models, spanning multimodal fusion AI, LLM/foundation models for predictive AI, and generative AI for real-time event summarization. The company has been recognized for its groundbreaking AI platform and rapid revenue growth by Forbes AI 50 and Deloitte Fast 500, and was named to the Forbes Cloud 100 for six consecutive years.
Alongside Dataminr's corporate products, Dataminr Pulse for Corporate Security and Dataminr Pulse for Cyber Risk, the company provides its First Alert product for first response to public sector organizations, including the United Nations, which relies on First Alert in over 100 countries. Dataminr for News is used by more than 1,500 newsrooms and over 30,000 journalists worldwide.